The Applicant is currently holding an initial consultation process based on preliminary information to present the emerging development proposals. The process runs from 9th May to 4th July.
You can complete and submit the consultation comments form via the Contact page of this website. This same form will also be available for completion at the exhibitions.
LOCATION A
Heyford Park Chapel, OX25 5TE
Thursday 12th May (1.30-7.30pm)
LOCATION B
Ardley with Fewcott Village Hall, OX27 7PA
Saturday 14th May (12noon-5pm)
LOCATION A
Heyford Park Chapel, OX25 5TE
Friday 20th May (1.30-7.30pm)
LOCATION C
Upper Heyford Village Hall, OX25 5LB
Wednesday 25th May (1.30-7.30pm)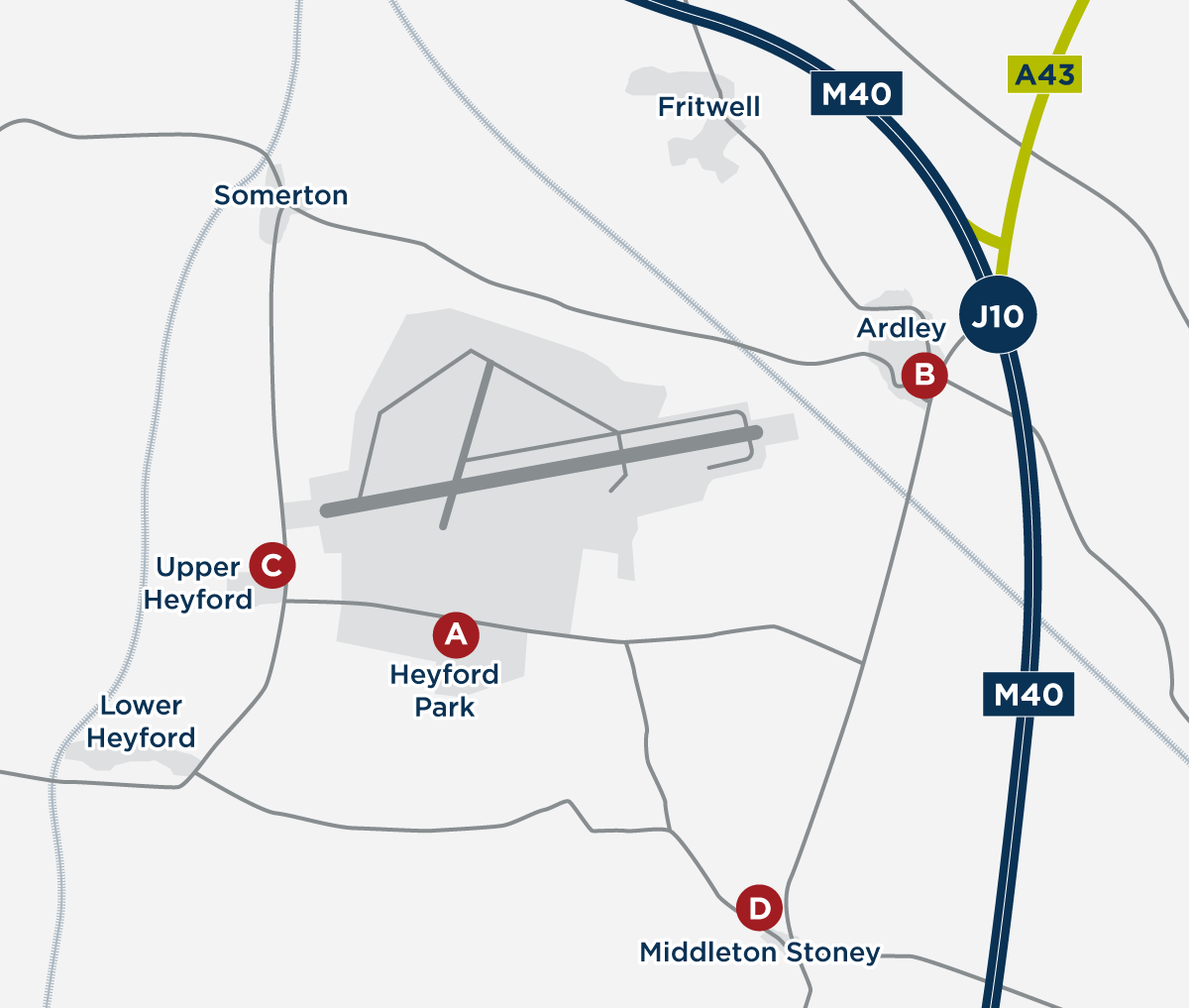 New Additional Consultation Event in Middleton Stoney:
LOCATION D
Middleton Stoney Village Hall, Heyford Road, OX25 4AN
Tuesday 21st June 2022 (1.30 – 7.30pm)
Please note:
This additional event has been inserted to the programme following discussions with the parish council, and in light of the proposal for a relief road to the village which is of particular local interest. The Village Hall is small with very limited on-street car parking, and the exhibition is targeted at local residents only who are able to walk or cycle to the venue.
OxSRFI Webinar – May 23rd